Interior Kitchen Design
When birthing your first kitchen masterpiece or redesigning your beloved food hub, how can you achieve a state of the art sleek, modern feel? With either of HotSpot Titanium's two solutions - Adrianna matt black tap and Alessio matt black tap - both are great options to fulfil your filtered boiling water appliance needs  and create convenience in your kitchen. These contemporary pieces not only complement modern interior and architectural design, they efficiently prioritise both your time and health, delivering 100°C filtered boiling water, with a smooth flow, courtesy of pressurised and robust titanium heater tank.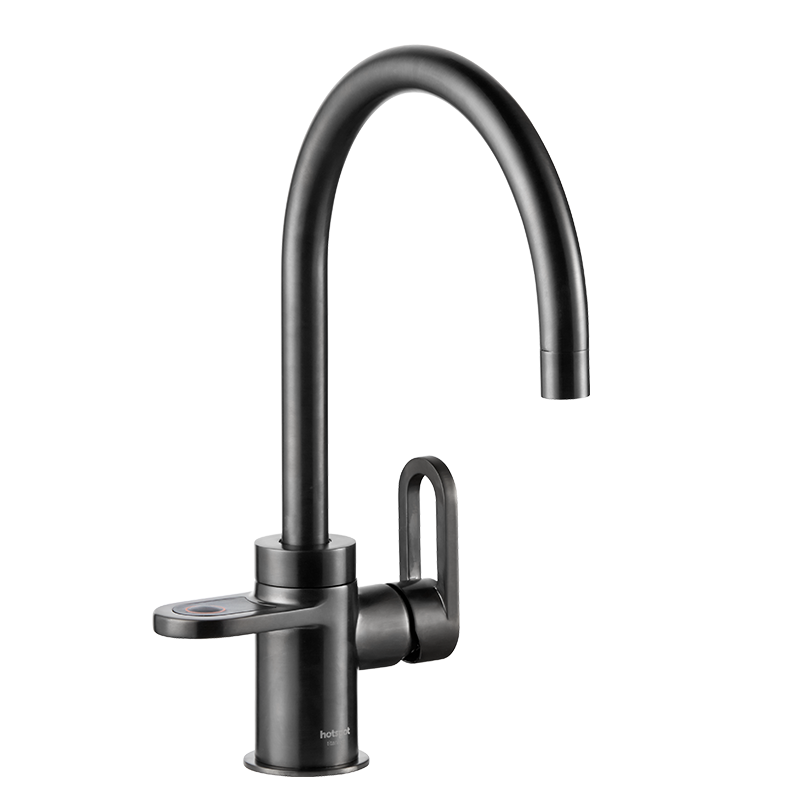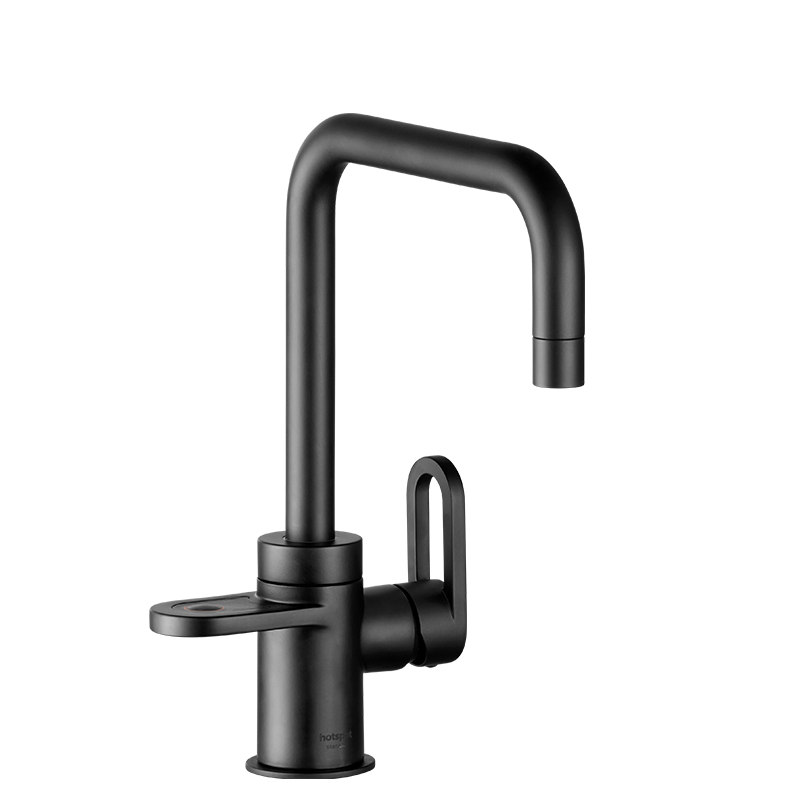 As you find ideas to inject new life into your home via Pinterest or put concepts together with your Interior Designer, it is essential not to miss the details. HotSpot Titanium's Black taps are statement pieces. They can create earthy definition and detail in a smaller space or a sharp contrast against a light/white open plan kitchen. If you crave a more classical, timeless feel then the Adrianna polished chrome may be more of a compliment. Alternatively, if the colour is perfect, yet you still desire more of that textured influence, equivalent to that of a matt black assemble, the Alessio stainless steel effect is a harmonious in-between solution.
Advantages of a matt black finish are not just aesthetically but also functionally pleasing; the textured surface and deep colour reduce evidence of sticky kitchen fingers. On-trend, the black accent can be complemented with an onyx black sink - the ultimate dark duo. Allow it to feature with a sharp centre stage presence on a snowy white granite, or for an ultra-modern look, pair it with a graphite black countertop.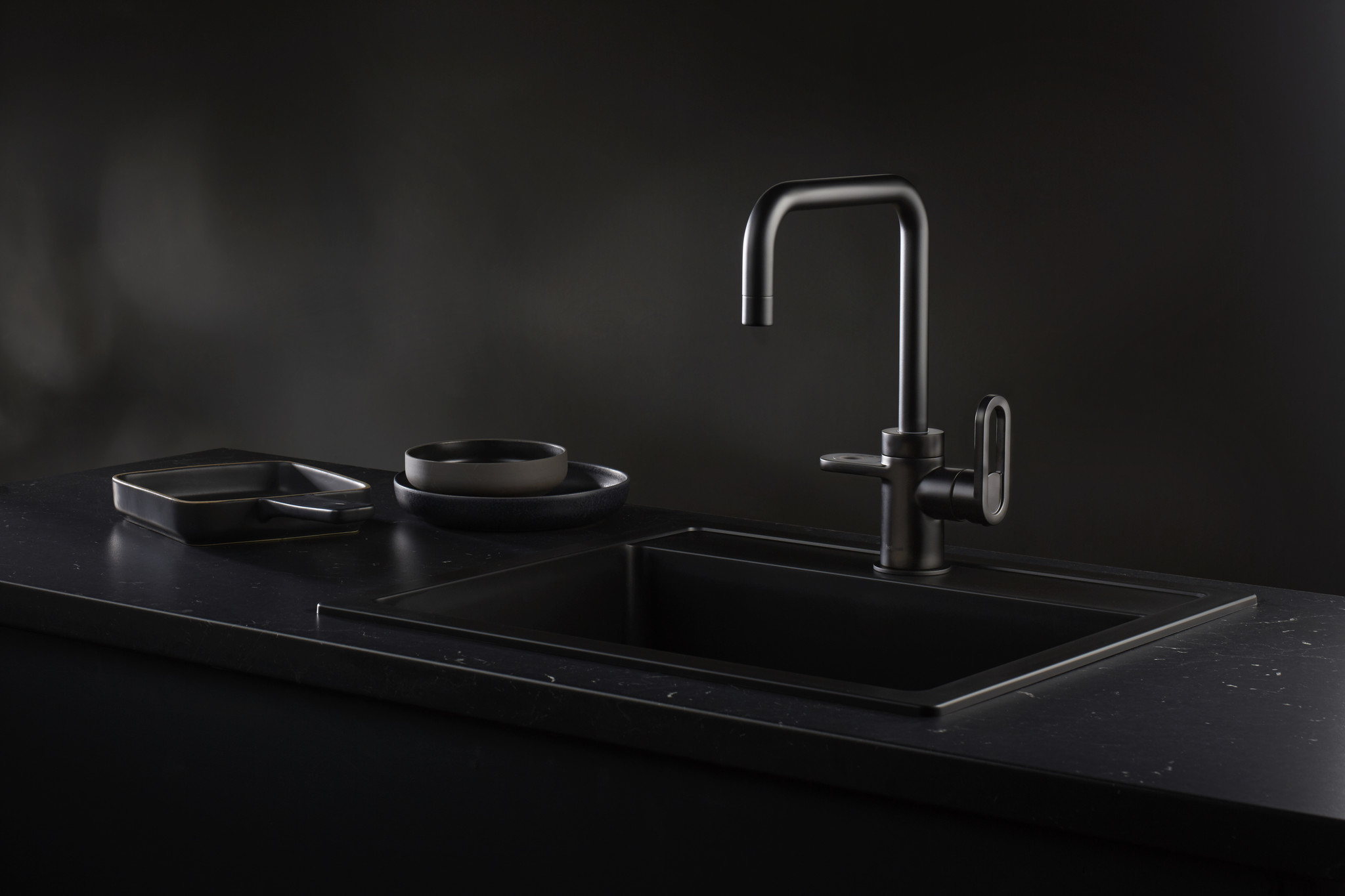 Black Boiling Water Tap
The U-spout of the Adrianna brings strong chic and angular definition. This bespoke style redefines what many perceive the tap should resemble; a modern break-away from tradition. It beautifully enhances more modern, angular edges in the kitchen space. If the finish and colour are what you seek, yet you admire a more classical twist, then the Alessio C-spout has a smoother, soft arc whilst still exhibiting the sleek, contemporary feel.
Not only is it a work of art in your kitchen, you can also say goodbye to the days of adding filtered water to the kettle. You no longer need to longingly twiddle your thumbs as you anticipate the ding of the kettle to serve your favourite cup of hot survival poison. With a push of the button, your water flows into your vessel at just the right amount. Our sophisticated water filtration system keeps your health a priority no matter the temperature, removing the hassle of an additional filtration system.
Black Boiling Water Tap Safety
When it comes to safety and your children, we've got you covered. There is no worry about the risks of trailing power leads or the kettle being knocked over. Choose between the child safety protection systems either unique Intelliprotect® with Adrianna & Alessio or Spring-back-safety with Vitoria and Calisto
For more information about your options or any additional questions, visit shop HotSpot Titanium online or please feel free to drop us an email and we can help turn your new design concept into a reality.